Voice2Text from Telstra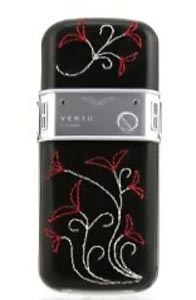 "If you are too busy to stop to listen to your voicemail messages. You can now have them covered to SMS. Thanks for Telstra's voice to text service. It uses voice recognition to send you a transcription of your voicemail messages. Handing off the job to human operator(?). If it's struggles with the translation."
OK, we think you get the idea. Pretty good, but not perfect. Telstra's Voice2Text service marks words it's unsure of with a question mark and uses underscores to leave gaps for words it can't comprehend. It also has the ability to learn new words, so accuracy should improve as more people use it. The system supposedly knows Australian slang and place names, to the point where only 30 per cent of its vocabulary can be found in standard dictionaries.
Long messages can spill over three text messages, after which you will still need to check your voice mail if you want to hear the entire message. We were originally told that there would a be link in each message so you can listen to the audio if need be, but this isn't so.
In our tests, messages took from three to 10 minutes to arrive as an SMS - and from the results it seems the 10-minute lag is due to the need for human intervention. We first threw a few nursery rhymes and tongue twisters at the service, which it handled with ease. We suspect this is because they went to a human operator who could guess what we were trying to say, so next we threw some driving directions at it. On the first attempt Tullamarine Airport became "toll main airport", yet on a second, more complicated message it coped with Tullamarine and several other Melbourne and Sydney suburbs. Again we suspect the message was handed off to a human operator, but this doesn't matter as long as the result is intelligible.
For the final test we quoted from newspaper articles, assisted by two friends with Trinidadian and Maltese accents. With all three of us the system did a surprisingly good job of simple words but struggled with proper nouns, often substituting other words without marking them as suspect - for example, "Brownlow Medallist" became "Brandan Douglas". We tried leaving messages with loud music in the background and the accuracy improved, again we suspect because the message was handed to a real person. Even when it struggled with words, its accuracy was very high when recording phone numbers read aloud.
Telstra wisely offers the first month free so you can trial Voice2Text for yourself, and you can also test it by calling 1800612199 from your mobile. Voice2Text's accuracy is good enough that you will probably find it useful if you receive a lot of voicemail. We did miss it when our trial was over.
Voice2Text pricing starts from $5 a month, plus 40 cents a message - which is fine as long as you don't need to listen to the message as well, which also costs you money so you pay twice for one message. The $10 plan includes 25 messages and the $15 plan 500 messages.
For more details visit www.telstra.com.au
Adam Turner
March 24, 2009
---
---